Thanks to Tom Grill for sending me a photo of a Raw Art painting on his wall in actual America.
Read More
OK! So we've had Blackstar mugs Let's Dance in oils Low mugs Even a Bros mug Blackstar print Hand painted Robert Wyatt print … and I must do some new stuff. I've forgotten what week this is. Probably six. In actual fact, I think I started this all a bit too early. We could just…
Read More
Now we're getting very nifty, it's RAC Three, yeah. With the return of the Low mugs. Because. Just because. However John Superman has gone on another bender and refuses to phone home. He's claiming he's with friends in South London – and he doesn't have friends in South London. Raw Art knows this. News of…
Read More
Raw Art Christmas week two happened with the Let's Dance oil painting. Because. Just because. Quite clearly, it's November, early November. No one really wants to think about Christmas now (apart from me) – but if I don't put this stuff up then it'll be too late. Yes, really. As you may not be aware,…
Read More
I have been drawing over artwork with a biro, on board. This is what it sounds like.
Read More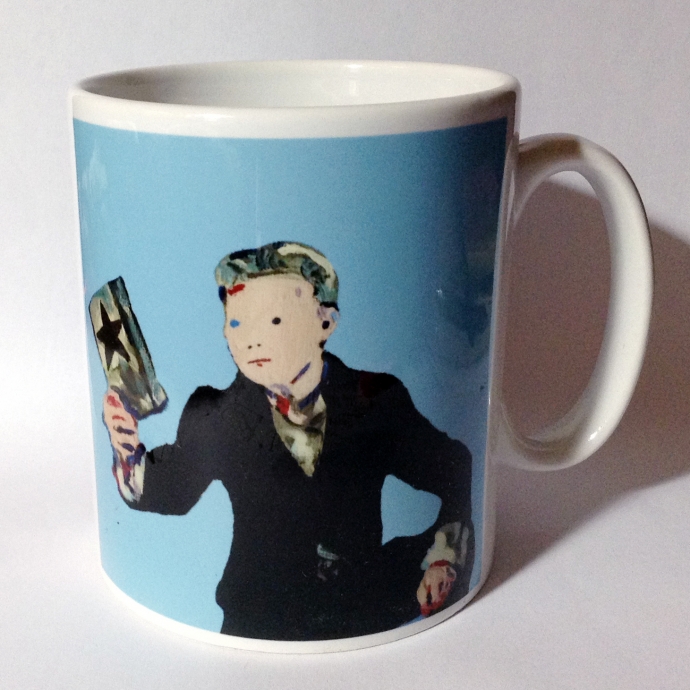 Yes it's Raw Art Christmas week one, which actually started on a Thursday, because that's when the Blakstar mugs came in. Anyway, it's still RAW1 (wot I'm calling it) which is a relief as if it was week two then I'd be in trouble. The Blackstar mugs come from a commissioned acrylic painting I did…
Read More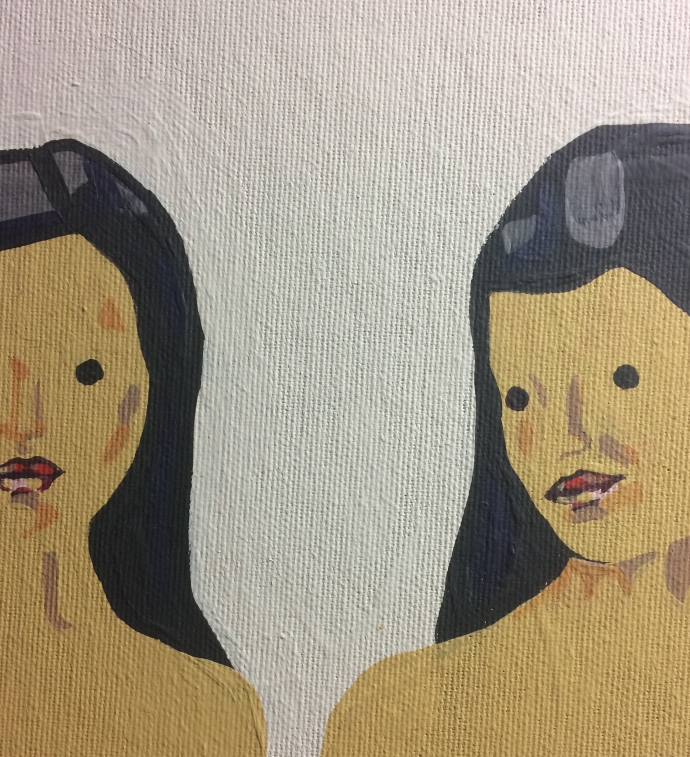 Click if you'd like to read more about the Kim series. There will be more repetition and Kim artwork as I get this out of my system. Consider the website a space showing artwork like a gallery or show. It's a room. A building. It's maybe a tent in a field! (Maybe not a tent.)
Read More
Welcome to the new Raw Art site.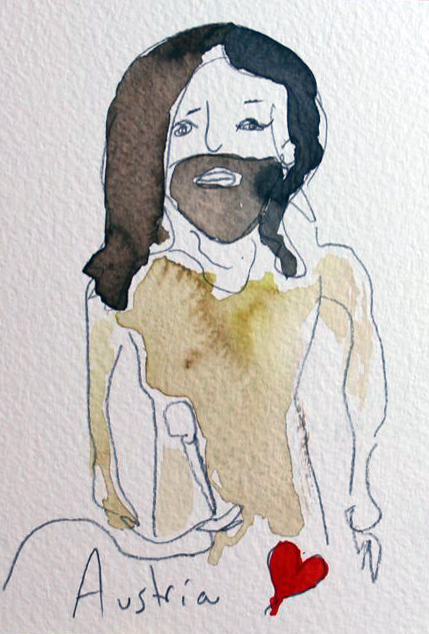 UPDATE: Thanks to everyone who donated. We raised £431 this year – that's over three times as much as usual!
Read More
Posts navigation